Welcome to Pat's Pizza
Breakfast pizza is here. Check out the options under the breakfast menu.
We are now open for breakfast Thursday - Sunday. Full service. Stop by and enjoy or call ahead for breakfast takeouts. It will be ready when you drive by.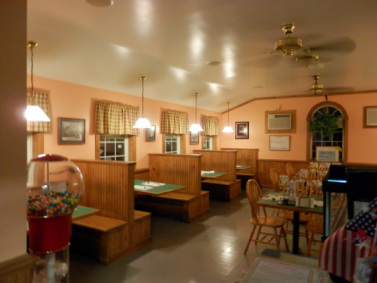 Pat's Pizza in Hampden
We are one of many locations in the State of Maine. We offer a variety of pizzas, subs, appetizers, salads and dinners. Now serving breakfast at this location. Please take the time to look at the many things we have to offer.
Pat's Pizza
662 Main Road North
Hampden, Me 04444
947-6488
Due to low breakfast sales we are changing our hours. Effective June 23rd. 2014
Join us for breakfast
Thursday - Sunday.
Regular Business Hours
Monday -Wednesday 10:30am - 8pm
Thursday 7am - 8pm
Friday & Saturday 7am - 9pm
Sunday 9am - 8pm
Pat's Pizza in Hampden offers daily specials. The specials have changed. We now have our spring and summer specials.
Pizza by the slice served daily from 11am - 2pm. Quick grab for lunch.
Pat's Pizzas offer delivery through One Call Delivery Service. To place an
order call 992-9180.
www.onecallbangor.com
We have added more gluten free desserts. Thanks to Raegamuffin's in Veazie. Check out the new additions.
Pat's Pizza at the Sports Arena closed on August 5th. 2013. We would like to thank our customers for your many years of dedicated patronage in Hermon. We look forward to continue to serve you in Hampden for breakfast, lunch and dinner.
The Waterfront Pizza Co. is now in the Sports Arena location. The phone number is 605-3300
---
Maine's Pizza King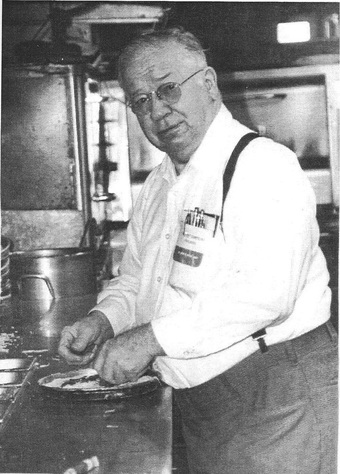 C. D. "Pat" Farnsworth (1909 - 2003)
C.D. "Pat" Farnsworth opened Farnsworth's Cafe in July 1931. Pat's dream was backed by $175.00, long hours and hard work. Because of his efforts, Pat saw the cafe, which originally sold ice cream and confection, become a full service restaurant.
In 1953, Pat put pizza on his menu. The fresh dough pizzas covered with a special sauce developed by Pat and his wife Fran, were an instant success. Pat's change in the menu changed Farnsworth's Cafe into Pat's Pizza. Over the years Pat's Pizza has become a favorite of University of Maine students. In fact, it has been said that an education of U of M is not complete without Pat's Pizza.
Today Pat's Pizza is enjoyed not only in Orono, but also in many locations throughout the State of Maine. All of Pat's Pizza restaurants offer friendly, casual and affordable dining for the entire family. We hope you enjoy your visit and come back to see us often.

---