Welcome to Pat's Pizza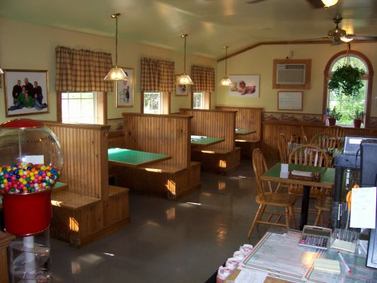 Pat's Pizza in Hampden
We are two of many locations in the State of Maine. We offer a variety of pizzas, subs, appetizers and salads. Please take the time to look at the many things we have to offer.
Pat's Pizza Pat's Pizza
662 Main Road North 1640 Outer Hammond St.
Hampden, Me 04444 Hermon, Me 04401
947-6488 at the Sports Arena
848-8223
Our hours are:
Monday -Thursday 11am - 8pm Monday- Closed
Friday & Saturday 11am - 9pm Tuesday - Thurs. 4 - 10 pm
Sunday 4pm - 8pm Friday 11am - 11 pm
Sat. 12noon - 11pm
Hampden Pat's Pizza offers Sunday 12noon - 9pm
daily specials. (Hour change seasonally)
www.thesportsarena.biz

Both Pat's Pizzas offer delivery through One Call Delivery Service. To place an order call 992-9180.
www.onecallbangor.com
---
Pizza by the slice
We are now offering pizza by the slice on Monday - Saturday from 11:00am - 2:00pm at the Hampden location. This will give you another option for your lunch.

Pizza by the slice is offered at the Hermon location during their business hours.

We have new spring/summer daily specials coming soon. Check them out starting May 6th




Maine's Pizza King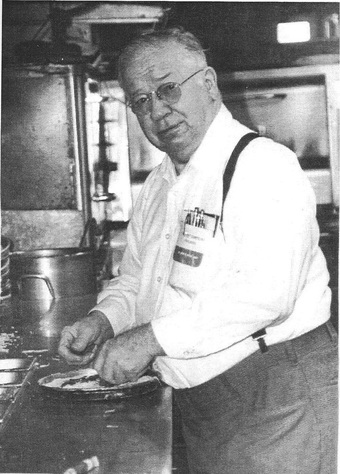 C. D. "Pat" Farnsworth (1909 - 2003)
C.D. "Pat" Farnsworth opened Farnsworth's Cafe in July 1931. Pat's dream was backed by $175.00, long hours and hard work. Because of his efforts, Pat saw the cafe, which originally sold ice cream and confection, become a full service restaurant.
In 1953, Pat put pizza on his menu. The fresh dough pizzas covered with a special sauce developed by Pat and his wife Fran, were an instant success. Pat's change in the menu changed Farnsworth's Cafe into Pat's Pizza. Over the years Pat's Pizza has become a favorite of University of Maine students. In fact, it has been said that an education of U of M is not complete without Pat's Pizza.
Today Pat's Pizza is enjoyed not only in Orono, but also in many locations throughout the State of Maine. All of Pat's Pizza restaurants offer friendly, casual and affordable dining for the entire family. We hope you enjoy your visit and come back to see us often.

---